Welcome to HUSM! Academic Year 2019 Entrance Ceremony
Apr 10, 2019
The AY 2019 Entrance Ceremony was held on Monday, 8th April 2019 at Act City Hamamatsu Concert Hall.
This year HUSM welcomed 240 new students: 113 Medical undergraduate students, 5 Medical undergraduate students of mid-course entry admissions to 2nd-year, 62 Nursing undergraduate students, 7 Nursing undergraduate students of mid-course entry admissions to 3rd-year, 33 doctoral students, 17 master course students and 3 Doctoral Course students of the newly established Inter-university course with Shizuoka University.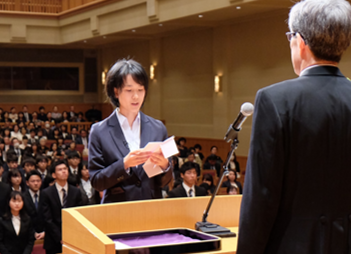 At the ceremony, several student representatives pledged an oath, after which President Konno delivered a powerful message to the new students. In his address, President Konno encouraged students, saying, "As you carry out your original faithful intention, remember to work hard and stimulate your personal growth to become excellent medical professionals. In the future, I hope you all will contribute to the health and welfare of all mankind as stated in HUSM's Foundation Vision."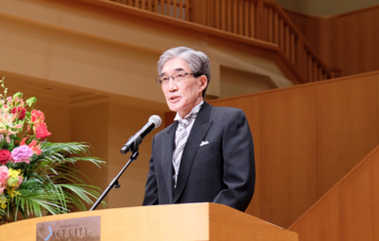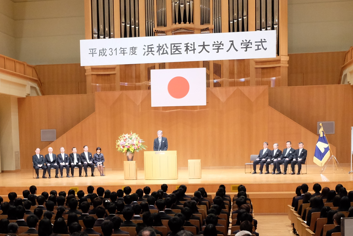 New students of HUSM listened intently to the President's emboldening message