Health Administration Center
Head

Prof. YAMASUE Hidenori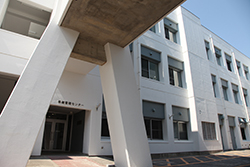 The Health Administration Center was established in May 1985 with the goal of ensuring a well-rounded university education and working environment by maintaining and promoting the health of both students and faculty.
The staff of this center, physicians and a public health nurse give health exams and health care advice. They can be consulted whenever needed on whatever physical and mental problems are encountered at school and the workplace. Trying to deal with physical or mental problems on your own without consulting others often leads to a never-ending cycle of worry and suffering. However, going to a specialist for a consultation widens one's perspective on the problem and gives one a different outlook. It also often results in a better understanding of oneself and gives important clues on how to deal with life's problems.
This center is staffed by experts in a variety of fields, so if something is bothering you, even a seemingly trivial thing, feel free to drop by and talk to someone who can help.
Contact us
Health Administration Center, Hamamatsu University School of Medicine
1-20-1 Handayama, Higashi-ku Hamamatsu 431-3192
Tel:053-435-2156・2158
E-mail:hac(at)hama-med.ac.jp
Office Hours:
Monday to Friday 9AM to 5PM
Changes in office hours and information notices will appear on the Health Administration Center bulletin board.
If coming to the Center is impossible, please make contact by telephone or mail.